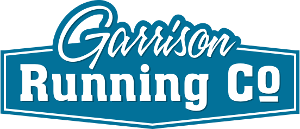 Garrison Running Co was established in April, 2016. It is owned by Janet Vink and Phil Ellis. Phil is also an owner at Peninsula Runners (Langley) GRC is  your one stop running store with full lines of shoes, clothing and accessories. Throughout the year, we are offering run clinics for all levels.
We are located in Garrison Crossing and feel that our location is central for all things roads or trails. We are minutes away from the Rotary trail and with a quick drive across the bridge, there is Vedder Mountain. Trail runners come from all over to run on our trails and participate in the Around the Lake trail race.
Garrison Running Co… Finding the Fun in Your Run!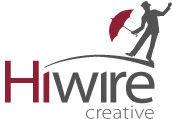 Hiwire Creative is a small design firm with remote offices in Chilliwack and Mission and has a combined experience of over 20 years in the graphic design industry. We have been focusing our talents in the Fraser Valley since 2001. You'll find that Hiwire Creative utilizes cutting edge technology yet still follow time-honoured practices—things like working diligently, being straightforward and transparent, and putting our skills in the service of your projects.
We are down to earth professionals who love what we do, and we deliver big-agency expertise without the hefty fees—we're lean and nimble and responsive. We can help you decide the important places to promote yourself within your industry and how to get the most effective use out of your budget of any size. Our creativity and your business make the perfect balance.
Visit www.hiwirecreative.ca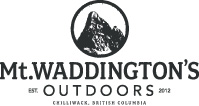 We aim to inspire people to live for adventure. Connecting you to the mountains and building a passion for the world that surrounds us. Mt. Waddington's Outdoors is dedicated to growing the local hiking and climbing scene and providing the expertise and equipment for you to go play in the mountains; whether in the Skagit Range, or anywhere else your gear may take you.
We have searched extensively to find the best products in the world and we've traveled even farther to field test them in the harshest and most diverse conditions, so that we can stand confidently by the gear that we sell.
We draw our name from the tallest mountain in BC, Mt. Waddington, which stands 4,019 meters above sea level in one of the most rugged and remote mountain ranges on earth. It is with inspiration from our adventures that we bring you Mt. Waddington's Outdoors:
Equipping you for rock, water, snow, sand, wind and anything else the outdoors can throw at you!

The Chopped Leaf is a fast growing salad concept. The menu includes chef designed salads and wraps, soups, sandwiches and appetizers. All the dressings and soups are Chopped Leaf recipes that focus on being natural and flavourful! The Chopped Leaf believes that everyone can live their own Chopped Life; a healthy lifestyle in whatever way they choose, combined with high quality nutritious ingredients to keep your body feeling good after you eat.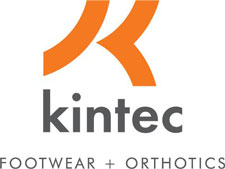 Kintec provides Canada's best retail experience – changing the way people think about and purchase footwear and orthotics. Kintec boasts the best selection of performance / comfort casual footwear and custom orthotics, delivered by highly-trained and passionate fitting experts and Certified Pedorthists. The Kintec approach to assisting customers focuses on lifestyle and activity, rather than pain. With 9 locations throughout the Lower Mainland and some of the most highly-trained staff in the country, Kintec delivers a level of expertise, service and experience unseen in the retail footwear market.


High quality HID conversion and LED kits for all popular makes and models of vehicles. Made to high quality standards, to achieve high output.
The BrightSource founders are experienced vehicle lighting industry leaders. Since HID ballasts were the size of a brick, we have been looking for better solutions to more easily fit the needs of consumers. After a decade of marketing HID Conversions that did not measure up, BrightSource chose to develop its own brand incorporating the latest and most innovative technologies along with our own unique design initiatives.