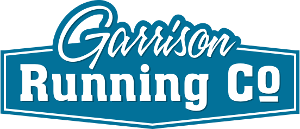 Garrison Running Co was established in April, 2016. It is owned by Janet Vink and Phil Ellis. Phil is also an owner at Peninsula Runners (Langley) GRC is  your one stop running store with full lines of shoes, clothing and accessories. Throughout the year, we are offering run clinics for all levels.
We are located in Garrison Crossing and feel that our location is central for all things roads or trails. We are minutes away from the Rotary trail and with a quick drive across the bridge, there is Vedder Mountain. Trail runners come from all over to run on our trails and participate in the Around the Lake trail race.
Garrison Running Co… Finding the Fun in Your Run!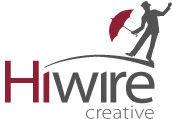 Hiwire Creative is a professional design firm with remote offices in Chilliwack and Mission and has a combined experience of over 20 years in the graphic design industry. We have been focusing our talents in the Fraser Valley since 2001. You'll find that Hiwire Creative utilizes cutting edge technology yet still follow time-honoured practices—things like working diligently, being straightforward and transparent, and putting our skills in the service of your projects.
We are down to earth professionals who love what we do, and we deliver big-agency expertise without the hefty fees—we're lean and nimble and responsive. We can help you decide the important places to promote yourself within your industry and how to get the most effective use out of your budget of any size. Our creativity and your business make the perfect balance.
Visit www.hiwirecreative.ca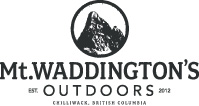 We aim to inspire people to live for adventure. Connecting you to the mountains and building a passion for the world that surrounds us. Mt. Waddington's Outdoors is dedicated to growing the local hiking and climbing scene and providing the expertise and equipment for you to go play in the mountains; whether in the Skagit Range, or anywhere else your gear may take you.
We have searched extensively to find the best products in the world and we've traveled even farther to field test them in the harshest and most diverse conditions, so that we can stand confidently by the gear that we sell.
We draw our name from the tallest mountain in BC, Mt. Waddington, which stands 4,019 meters above sea level in one of the most rugged and remote mountain ranges on earth. It is with inspiration from our adventures that we bring you Mt. Waddington's Outdoors:
Equipping you for rock, water, snow, sand, wind and anything else the outdoors can throw at you!

The Chopped Leaf is a fast growing salad concept. The menu includes chef designed salads and wraps, soups, sandwiches and appetizers. All the dressings and soups are Chopped Leaf recipes that focus on being natural and flavourful! The Chopped Leaf believes that everyone can live their own Chopped Life; a healthy lifestyle in whatever way they choose, combined with high quality nutritious ingredients to keep your body feeling good after you eat.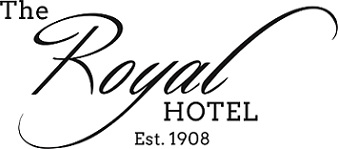 At our heritage hotel in downtown Chilliwack, we carry on the tradition of service and quality that began with our establishment over a century ago. Lovingly maintained with original antique appointments, our hotel offers a window into the past while providing the modern traveler with all the comforts of home.
We feature hotel rooms with authentic period details including hardwood floors, vintage furniture and clawfoot tubs, complemented by 21st-century perks like free Wi-Fi and flatscreen TVs. Located near the historic Five Corners in downtown Chilliwack, the Royal Hotel is surrounded by shops and restaurants that reflect the heritage of our original city centre. It's an easy walk to Prospera Centre, the Law Courts and dozens of other local attractions.
The Royal Hotel is more than just a place to sleep. It's an experience. It's a gateway to the past and a place to celebrate the present. Most of all, it's a place to be taken care of by people who truly value your business. Every guest is special to us and every stay deserves to be unforgettable.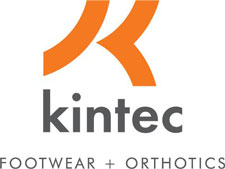 Kintec provides Canada's best retail experience – changing the way people think about and purchase footwear and orthotics. Kintec boasts the best selection of performance / comfort casual footwear and custom orthotics, delivered by highly-trained and passionate fitting experts and Certified Pedorthists. The Kintec approach to assisting customers focuses on lifestyle and activity, rather than pain. With 9 locations throughout the Lower Mainland and some of the most highly-trained staff in the country, Kintec delivers a level of expertise, service and experience unseen in the retail footwear market.


High quality HID conversion and LED kits for all popular makes and models of vehicles. Made to high quality standards, to achieve high output.
The BrightSource founders are experienced vehicle lighting industry leaders. Since HID ballasts were the size of a brick, we have been looking for better solutions to more easily fit the needs of consumers. After a decade of marketing HID Conversions that did not measure up, BrightSource chose to develop its own brand incorporating the latest and most innovative technologies along with our own unique design initiatives.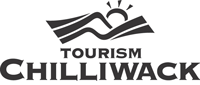 Welcome to Chilliwack! For information on things to do and where to stay in our community please visit
tourismchilliwack.com
.

RLM Accounting offers a variety of services for personal and small businesses in the Fraser Valley, BC Area. We take care of our clients by building a positive, personal experience and ensure that above all, that we save you money. We offer a broad spectrum of tax and business financial consulting, including asset coordination, accounting and auditing. Our clientele range from private individuals and sole proprietors to partnerships and corporate entities across all sectors.
Please contact us at 604-824-4059 or go to www.rlmaccounting.com for answers to your questions or to schedule an appointment.

Save-On-Foods is committed to Going the Extra Mile for customers in every community served, every day. Known for its unique approach in customizing each store to best suit the needs of the neighbourhood by carrying more than 2,500 locally-made products from more than 2,000 local growers and producers, the company has been innovating and putting customers first for over 100 years.
With more than 160 stores from B.C. to Manitoba (and counting), Save-On-Foods has strong roots in British Columbia and the Fraser Valley. Save-On-Foods' team members, customers and supplier partners are proud supporters of the more than 160 communities they serve from the west coast to the heart of the prairies. With a strong commitment to supporting communities, Save-On-Foods has donated more than $30 million over 30 years to children's hospitals in Western Canada, and more than $3 million each year to local food banks.
In Chilliwack, Save-On-Foods Garrison and Save-On-Foods Sardis are committed to supporting their communities. Whether it's hosting a fundraiser, sponsoring an event, providing volunteers or making a donation, Save-On-Foods and its team members are proud to support the causes that matter to their neighbours.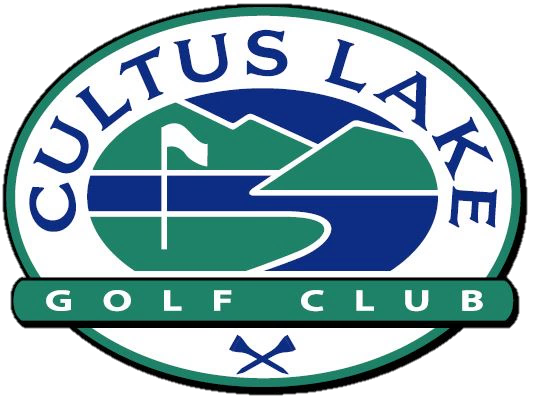 Immersed in the majestic valley scenery, Cultus Lake Golf Club was carved from the dense forest 27 years ago, offering an unforgettable golf and viewing experience. Our classic 4000 yard, 18 hole executive layout proves exciting and challenging golf for both beginners and pros.
With narrow fairways that are bordered by large fir and cedar trees, you must be a thinker off the tee – Those undulating, often protected greens make pars well earned on this exciting, fun layout. Not only is Cultus Lake Golf Club a challenging and beautiful course, it also offers excellent practice and educational facilities, which includes a practice hole, a large practice area and a covered/heated driving range.
After your round, let the challenge of your day melt away in the quaint charm of our restaurant, Legends Bistro. Relax with friends in this comfortable setting and enjoy our great food & friendly staff. Legends Bistro offers a casual dining experience while enjoying the beautiful surroundings.