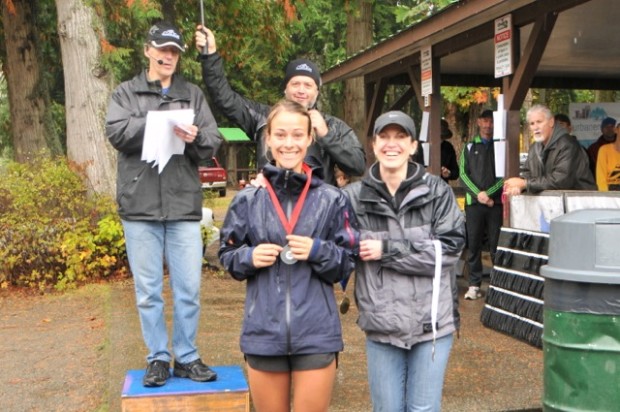 Welcome to 15th annual Give'r Take 30!
Join us on Saturday, October 14th, 2017 for a 30km Solo,
2 Person Relay (16km/14km) and a 60km Individual.
How could the Around the Lake Give'r Take 30 be made even better?
With a new route, and added distance to make it a truer 30 kilometre route! The 15th annual edition of the race, to be held October 14th this year around scenic Cultus Lake will include much of the same route along beautiful forested trails, but with some new sections to add to the challenge as well as distance.
This means that as of this year, with a new route, there will be a new race record established, as the record for the original course is retired. It was set in the race's first year at 2:10:32.