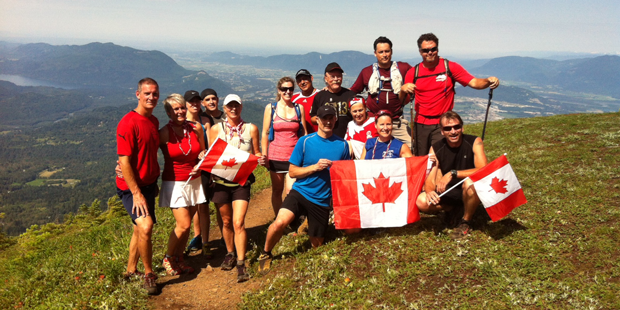 The Vedder Running Club was established in the early 1990s by Armand LeBlanc and other members of the Canadian Armed Forces who were stationed at the Canadian Forces Base. The base was located at Vedder Crossing (hence the name), in Chilliwack, BC.
At first, it was open to Armed Forces personnel; but "civilians" from the surrounding community were allowed to join as "special members". By the time Armand was transferred in 1997–98, the majority of members were from the community, and the connection with Canadian Forces Base faded away.
In the following years, the club became a community based group of recreational runners who promoted fitness through running. Over the years, one of the club's major goals was to encourage and support new runners, both road runners and trail runners. The Vedder Running Club is no longer an active organization, but a committed group of trail runners has evolved from the membership.
In 2016, to ensure the stability of the Around the Lake Give'r Take 30 Trail Race, the Around the Lake Trail Race Society was formed. Today this society continues to encourage and support trail runners with carrying on the annual trail race founded by the generous encouragement and support of the former Vedder Running Club.